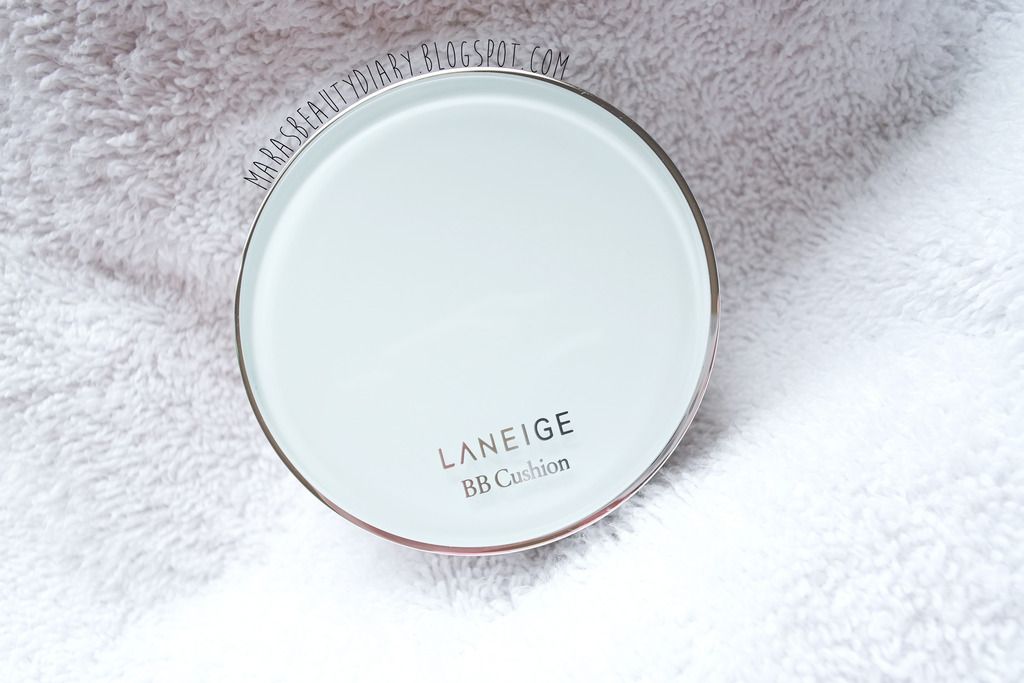 Are you a fan of Korean beauty? If you're a fan of Korean cosmetics like I do, you probably heard about BB Cushions. So what is a BB Cushion? Basically, it's a cushion soaked in BB cream. I don't want to reiterate on how BB Cushions work because there maybe hundreds or maybe even a thousand posts about it. BB Cushions are huge not only in Korea but also in other countries. Cushions are a big hit, in fact according to Laneige's statistical report, 3 out of 4 Korean women turned to be BB Cushion users and that 1 piece of the Laneige's BB Cushion is sold every 10 seconds. That's how renowned BB Cushions have become since it was popularized early last year. Funny how I may be the last person to try this new type of product but it's better late than never, right?
I'm kind of skeptical about trying this new product, so before jumping on the bandwagon, I read through blogs and websites if this is really worth all the hype. I found that almost every Korean brand released their own version of the Cushion compact. Therefore, there are a number of Cushions to choose from which left me with a real dilemma on which type of Cushion is suitable for my oily-combination skin since most of the formulas are specially made to fit Korean women with dry-normal skin type. Fortunately, Laneige heard this oily girl's prayers with the released of their Laneige BB Cushion in Pore Control with SPF 50+ PA+++.
Brand: Laneige
Product: BB Cushion [Pore Control] SPF 50+ PA+++
Shade: No. 21 Natural Beige
Content: 15 g / 0.5 oz x 2
Pore care coverage

Whitening

UV Protection (SPF 50+ PA+++)

Water resistant

Cooling effect

Long-lasting (Semi-matte finish)
As I've tried different BB creams before, this is my first time to use a BB Cushion. Honestly, I have low expectations on this because I thought it's the same with the latter. The only difference of this from the usual BB cream in a tube or bottle is that this product is soaked in a cushion/sponge. But I was wrong, this product is really good or should I say, it's the best BB Cream formulation I've tried so far.