A good camera is what I covet the most ever since I started this blog. Having an HD camera is a must or should I say essential when you're blogging. I was only using a smart phone (Samsung Galaxy S4) to take photos prior to this blog entry. I do like the outcome using a smart phone camera, but using a real camera for it's sole purpose which is to take great and high-quality images is on a whole different level.
Fortunately, I joined the Style, Selfie, & Share Contest by Benefit Cosmetics and Samsung Philippines. And being the lucky me, I won the grand prize which is the Samsung NX Mini Camera plus a few products from Benefit Cosmetics! Can you tell how excited I am? Well, I just got some of things I've been eyeing for the longest time, so don't judge me if I'm too happy to get these things.
Samsung NX Mini Camera 9mm Lens Kit
Ultra slim & stylish

Perfect for selfies

Capture and share on the go

Outstanding optics
"A Mighty Mini. Carry something small that captures it all. NX mini is the world's slimmest and lightest interchangeable lens camera. Now pro performance fits in your pocket."
Though I don't recommend putting your camera inside your pocket, Samsung is right when they said it's currently the world's slimmest and lightest interchangeable lens camera. A camera's features and size is what I dig the most. I'm a light traveler, so anything big and bulky is a big no no. I have to thank the creators of this camera for saving a portion of my bag's space without compromising on the quality and great function.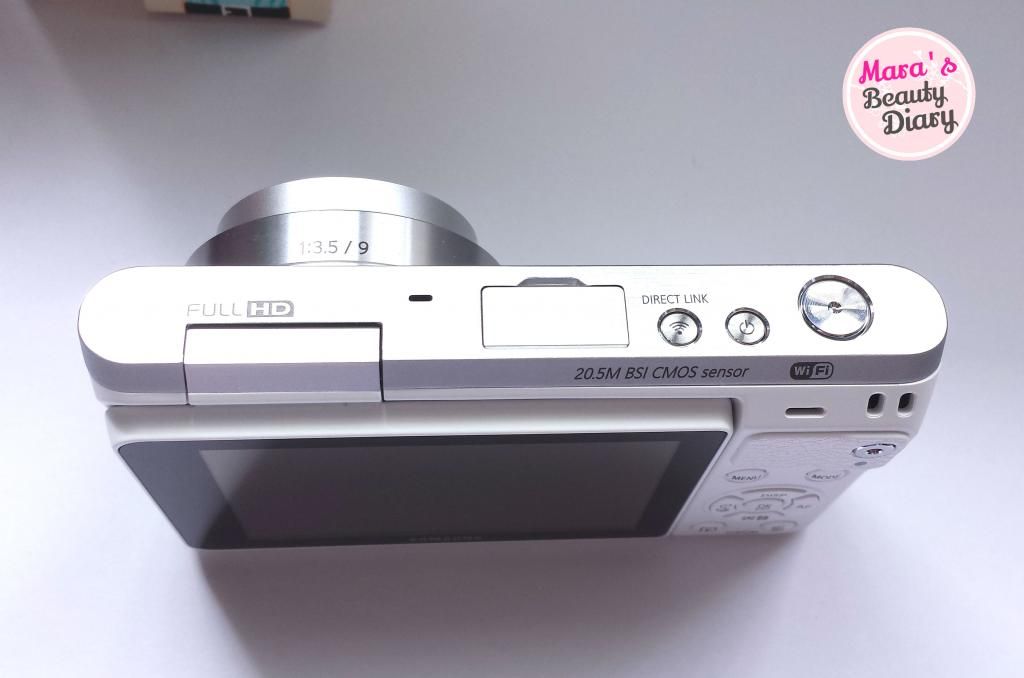 "Brilliant Detail. The NX mini's super-sized 20.5 MP 1" sensor delivers an amazingly high resolution that puts smartphones in their place. All those pixels mean stunning detail and true-to-life colours."
High-resolution, check! Though I'm not an expert in knowing what's good and what's bad when it comes to cameras, I can still attest that this Samsung NX Mini camera delivers very high-quality photos. This camera, hands down takes such beautiful photos.
As you can tell in the photo above, it has different modes auto, smart, program, aperture priority, shutter priority, manual and wifi. It already provides you with different settings that will make your life work easier. With just a touch or a press of a button you can do whatever suits your preference. Very easy or convenient to use especially when you are on the go.
"Flip Up & Wink. Flip up the 3" screen and your NX mini is on and ready to take the perfect selfie. Touch it or let your wink be its command. In 2 seconds you'll have a shot worth sharing."
This is one of the features that sets it apart from other cameras. With the 'Selfie' era coming at its peak, Samsung came up with this 180 degrees flip up screen that will make our "selfies" much easier to take. You can either smile or wink, and voila! You'll have the best selfie in town.
"Tap to Share. When it's time to share your photos, all it takes is a simple tap with PhotoBeam. Tag & Go is powered by NFC and it transfers the image you're viewing to any compatible smartphone."
This camera has Wi-fi and NFC built in which enables you to easily transfer your photos. After taking a photo, you can immediately upload it on facebook, picasa, etc. or send it over your phone or computer. It saves you time and effort.
Samsung's NX Mini Camera in a nutshell is one great of a camera. There are many things I love to enumerate about this camera but to sum it all up, you can do everything very easily with the Samsung NX Mini. It is touch screen, you can flip it up to take selfies. It takes high quality photos and HD videos. It's easy to transfer your photos online, or in your phone and computer. The ultra slim and chic leather design is also something to also love. Actually, I'm obsessed about this camera. Thank you for coming into my life! Standing ovation clap clap clap! If you're currently finding a camera, please you have to try this!
Moving on, Benefit Cosmetics was also kind enough to give me these products. I don't know about you, but I always always get excited whenever I receive new products, especially these ones from Benefit. I tried a few things from Benefit, such as their Hello Flawless Oxygen Wow Foundation Brightening Makeup (which I super love, by the way) and sample sizes of their Porefessional, Stay Flawless 15-Hour Primer, and the Fake up Concealer. All of them performed so well, but I never really got the chance to buy the full size version.
Benefit Cosmetics Bene Tint and The Porefessional Agent Zero Shine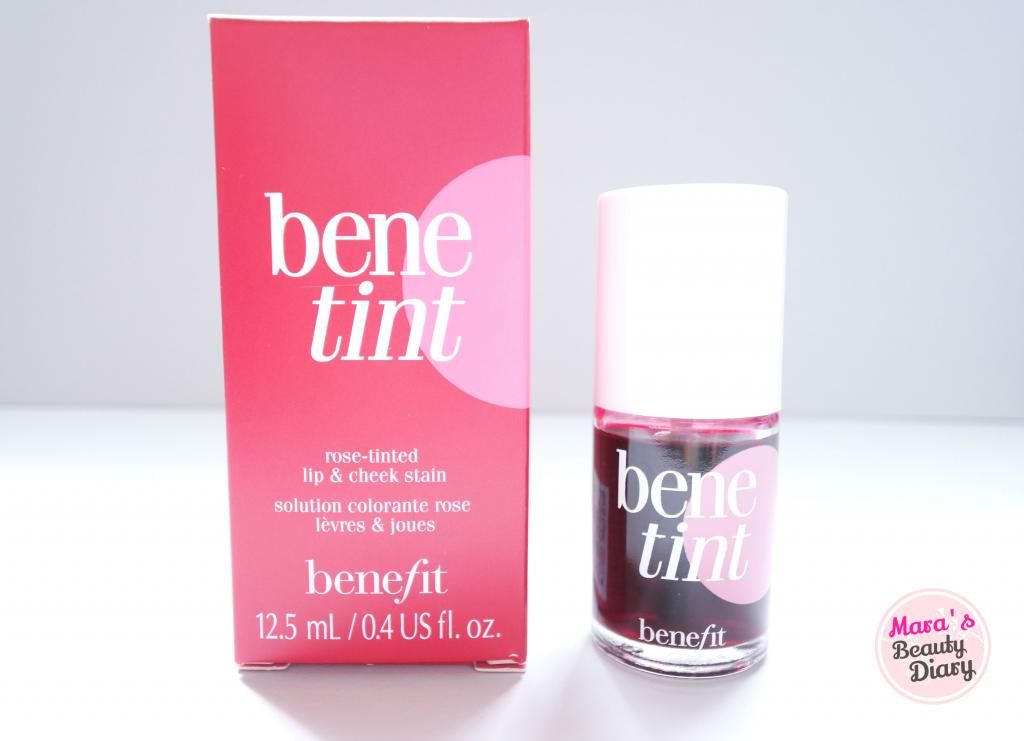 I'm a tint > lipstick kind of girl. I prefer easy and long lasting products because I hate having to always check on or retouch my makeup. I never thought that I would enjoy using this because it's one of the best tints I've tried so far. I have to say that it's very long lasting and looks very natural.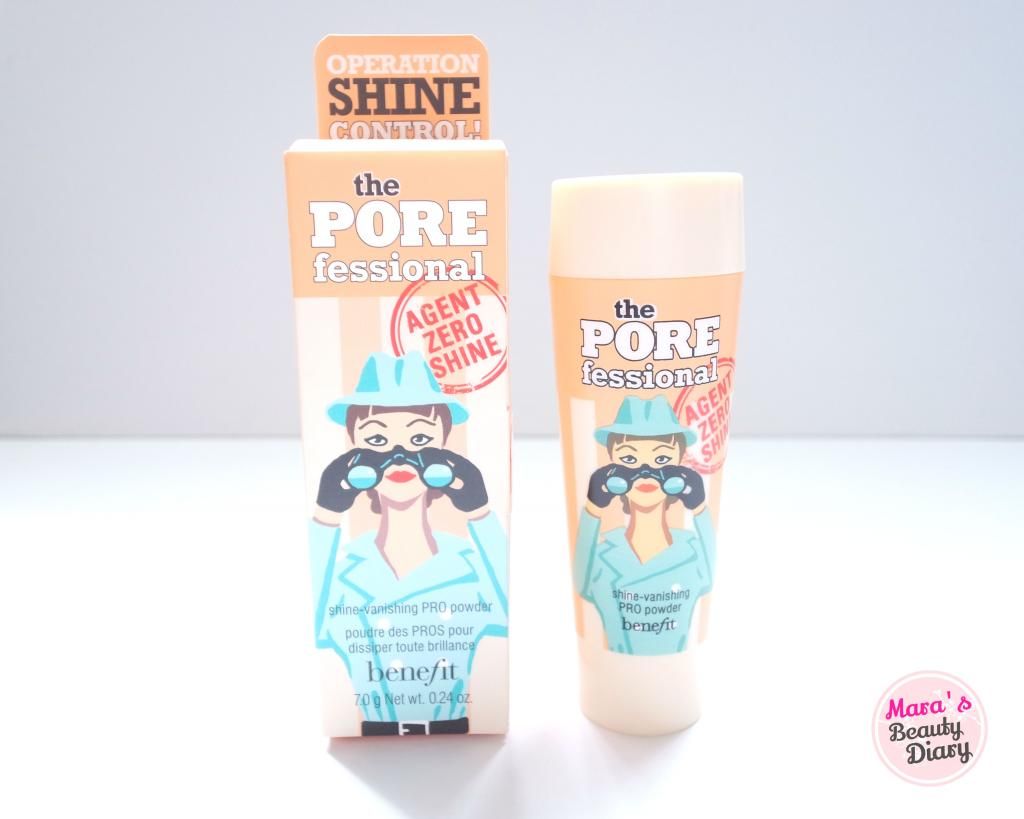 This product somehow surprised me, though I've read bad reviews about this thus having low expectations, I actually prefer this over some of my powders. My pores just vanishes after applying this and it made my face matte for hours. I still have to test this powder for a few more days to know how I exactly feel about this.
Benefit also gave this cute pouch. Mint-green is one of my fave colors and it's hot pink inside. So cute!
I'm enjoying everything right now, Thanks to Samsung Philippines and Benefit Cosmetics Philippines for the prizes! It's also nice to meet Ms. Candy Delos Santos and Mr. Ej Sarsoza of Samsung Philippines! Thank you for the lovely treat at TWG Central Square.
(L-R) My sister, Ms. Candy, Mr. Ej, Me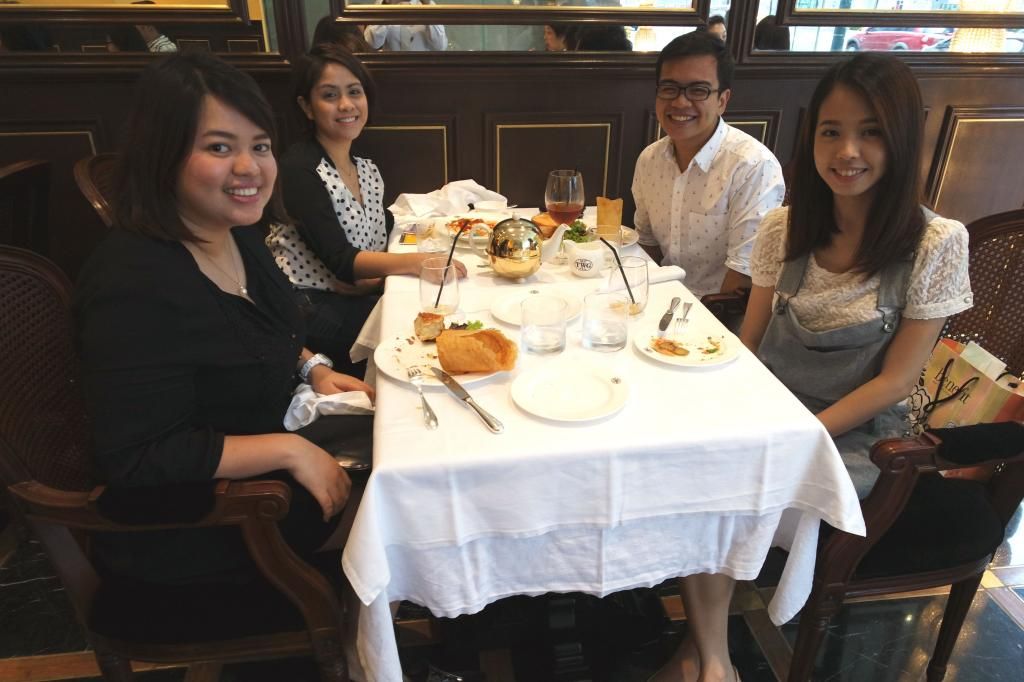 Thanks for reading!